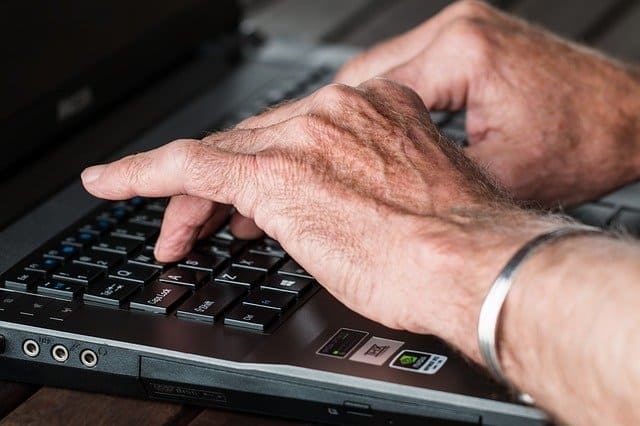 Meeting ageism head on

by Michelle Dickson
Age is a protected characteristic under the Equality Act 2010 meaning it is illegal to discriminate against anyone because of their age. Despite this, according to Age UK, as many as 36% of people feel they have been disadvantaged at work because of their age. You may have direct experience of age discrimination yourself or worry that hiring managers will favour younger candidates over you.


Here are some tips on how to avoid ageism when applying for jobs:


Find the right companies to work with
Completing a great application takes time. Use that time wisely by making sure you apply to companies who will value your experience rather than viewing your age as a liability. Ageism is real and networking and word of mouth are great ways to learn about the real culture and values of an organisation. You can also read online reviews from current and past employees. You will be far happier working in a place where you are valued and respected for the experience you have to offer.
Some employers may worry that you will struggle with technology. Make sure you highlight your IT skills in your application. If you feel this is an area you could improve, your Stay Nimble app contains a link to a number of free courses which will help enhance your skills and increase your confidence.
CV
Employers may request a copy of your CV as part of the application process. Your age should not be a consideration during shortlisting, therefore make sure you remove any signs that unwittingly reveal your age within your CV, such as dates you obtained your qualifications. Also ensure your email address does not contain the year of your birth.
You may be worrying that the dates of your work history are a clear indicator of your age. The good news is that hiring managers are most interested in your current and recent work history. Anything beyond 15 years you can either remove completely or provide a brief summary instead.
Emphasise your key skills and strengths, in particular your technology skills. If you need help recognising your strengths you can begin by completing strengths exercises on your Stay Nimble app here. You should also provide evidence of your ability to be flexible and adaptable as some employers worry that older candidates may have developed a fixed mindset and be less open to change.
For more help with your CV, please take a look at this article here.
Interview
Congratulations. You have completed your research, submitted your application and have been invited to interview. What challenges might lie ahead? Hiring managers should not ask you direct questions about your age. However, they may work around this by asking about your retirement plans or grandchildren, for instance. When faced with these types of questions it is important to think about what might be concerning the recruiter. That way you can proactively put their minds at ease. Are they worried about your commitment or IT knowledge? Do they feel you might not have the same time available to commit to work? Are they concerned that this role is a step down from your previous work and think you may be using it as a stop-gap? As soon as you identify their concerns you can deal with them head-on.
Tell me about yourself
The "tell me about yourself" question is a great opportunity to do this. Stress how much you enjoy working and learning. Talk about your skills and experience and how you enjoy sharing these with your colleagues. You could express an interest in mentoring for example. And talk about how you plan to continue to enhance and develop your knowledge once in the role.
For more helpful tips and information about preparing for interviews check out this article here.
Above all else, believe in yourself. Review your work history and remind yourself of all your achievements. Make sure you don't believe your age is a barrier, that way you can be sure to convey that to the employer. Your experience is an asset to employers so take the opportunity to remind them of the value in having a diverse workforce.
Stay positive. We know applying for jobs can be an exhausting experience but follow the above tips and don't give up. You will find the right job in the right organisation.
Good Luck!
We're ready when you are.
Get started today with a confidential 30 minute coaching session, to see how we could help you.
Not sure coaching is for you?
We'd be happy to answer your questions