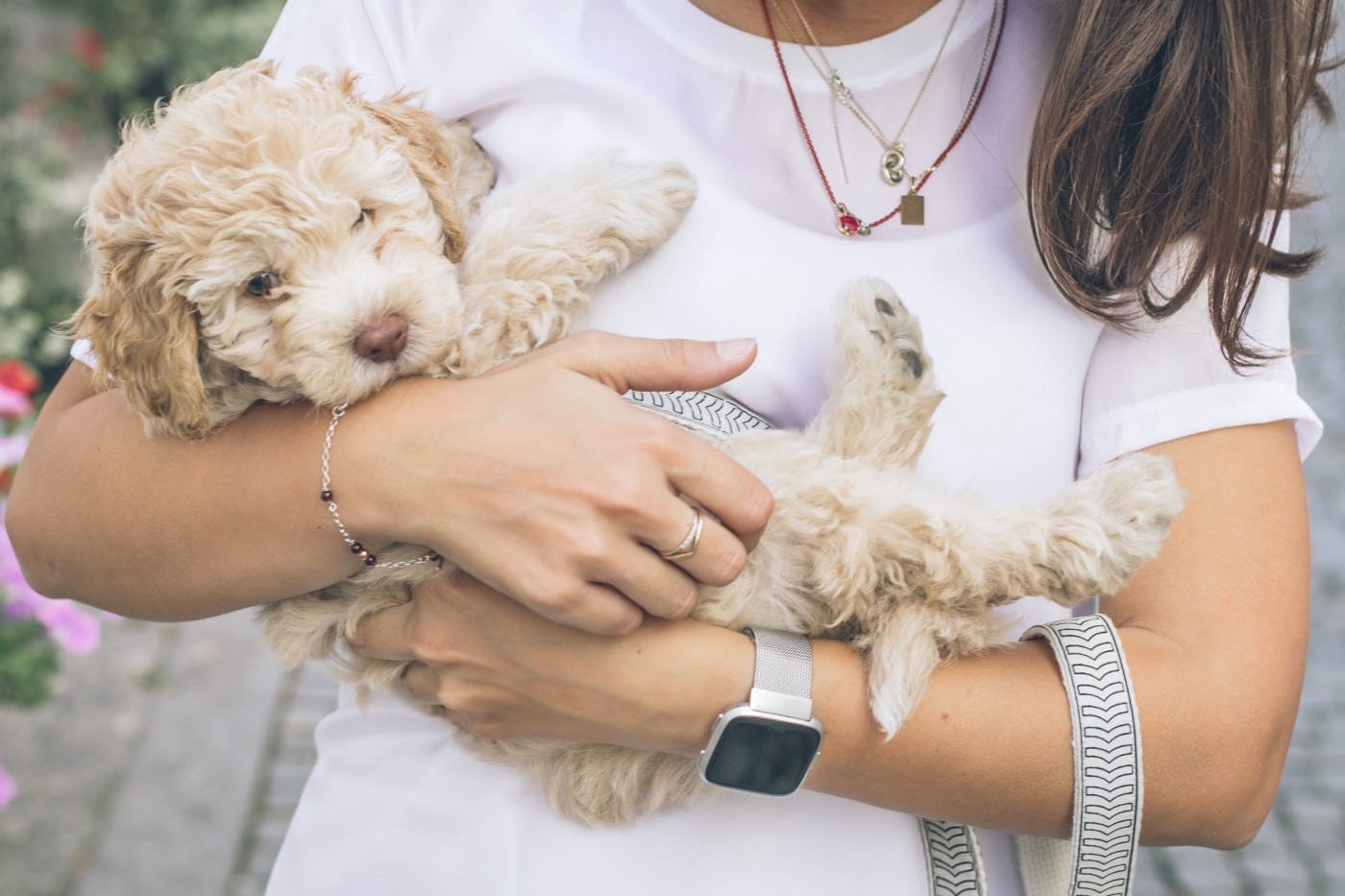 Meet Jennifer

by Jennifer Harper
From City of London PA to veterinary nurse.

Working with animals and work that was fulfilling — these were Jennifer's dreams. After many years working as a PA in the City of London, she decided to follow those dreams and retrain as a veterinary nurse in a transition which was both challenging and very rewarding. Jennifer learned new skills to move into another field and had to build her career again from the bottom up. Even so, she says she would not have it any other way.
Name: Jennifer Mark
Location: London
Current position: Registered veterinary nurse
Previous job: Personal assistant to a director at an investment company

When did you make the change?

I started my career in veterinary nursing in 2013 after eight years in secretarial work. I was 27.

What prompted you to make the change?

I sort of fell into my job as a PA. I worked as an admin assistant for an engineering company as my first job after college in Scotland. Then, when I moved to London, I started temping and it followed on from there. I never really wanted to be a PA, it's not the kind of job you dream of doing as a child, I just needed to pay the bills. I've wanted to work with animals ever since I was a child. I was becoming more bored of my work as a PA and disillusioned with life in the City. I wanted to do something which I found interesting and rewarding — not just a job. I decided to bite the bullet and follow my dream.

Did you know what you wanted to move into?

I knew I wanted to work with animals. After a bit of research into a few animal-focused careers, I decided that veterinary nursing was the path I wanted to take.

Did you face any obstacles along the way?

Getting a job in the veterinary field can be quite challenging. I had no previous experience so had to start as a nursing assistant to begin with. This meant taking a very large pay cut. There is also a lot of competition for places as a student vet nurse. I was lucky to be accepted after working for two years as an assistant. There were times when I thought it would never happen.
Before starting on my career change, I did most of my research online as I didn't know anyone working in veterinary at the time. I asked questions on forums and used Google a lot. I also did a bit of volunteering at a local cat rescue to give me a bit more of a feel for what it might be like. If I were in the same position again, I would start by ringing up a few local vet practices and ask for work experience. That's the best way to see what it's really like.
There are two routes to becoming a qualified veterinary nurse: the diploma, which is studied as an apprenticeship, meaning you work alongside studying, or the degree route, where you attend university and work in practice on placements throughout the course. I chose the diploma as it allowed me to still have a (small) income while studying. While it was quite tough at points to study and work full time, I feel it was beneficial to have the practical hands-on experience. A lot of my job, such as animal handling, has to be learned by doing. You can read as much as you like about how to hold an angry cat but until you've done it a few times you know nothing.

Do you feel like you made the right decision?

Yes. My job is hard — physically and emotionally. There are days when I look back at my office 9–5 and wonder why on earth I've chosen this as a job. Overall, I love the work that I do now and I know I could never go back to an office.

Have you changed as a person since you changed career?

Definitely! I've become a lot tougher than I used to be. I've had to learn not to take my job home with me as I often have to deal with quite upsetting cases. You have to learn to feel sad but not let it affect you.

Are you using any of the same abilities for both careers?

I think having good time management and the ability to deal with clients are skills that I brought with me from my previous roles.

What are your future career goals?

I've finally forgotten the horror of assignments and exams so I'm thinking about doing some further studying. There are options to specialise in areas such as emergency and critical care or surgical nursing, for example. I have an interest in running nurse clinics and I'm also a fan of exotic animals so learning more about these areas would be good for my future career.

What advice would you give to someone looking to make a career change?

Do your research and find out what the job is really like and the best path to get in. Expect to start at the bottom and work your way up. Be ready to be challenged and learn a lot.
More than anything else, I'd say go for it. It is certainly one of the best things I've ever done, and enjoying my job has made such a difference to my life.
We're ready when you are.
Get started today with a confidential 30 minute coaching session, to see how we could help you.
Not sure coaching is for you?
We'd be happy to answer your questions