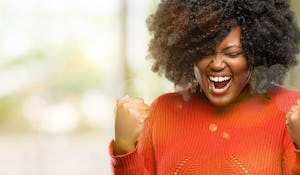 How learning new skills launched a new small business

by Jennifer Harper
Providing opportunities to learn new skills while being supported by a qualified coach as clear benefits for Stay Nimble members.
Member's Joining Situation:
The member is a craft entrepreneur and creates sustainable fashion accessories that are handmade, cruelty-free and eco-friendly. The member works in the eco-conscious market whilst actively providing a positive impact on the planet. Her products include jewellery, flip flops and belts. Prior to the Covid-19 pandemic, she sold her products in Vegan markets. However, as a result of Covid, the markets closed and her customer base instantly disappeared, meaning she had to think creatively and come up with a new plan. As a result of the loss of her business the member had become dependent on Universal Credit.

Member's preferences established from initial coaching call:
The member was excited that the Job Centre had referred her onto the Stay Nimble Digital Marketing programme (funded by Accenture) as she actively wanted to move away from being reliant on Universal Credit and was very keen for her business to get up and going again. During the member's first coaching call with her Stay Nimble Career Coach, she outlined that she had started to use an online sales platform during Covid, but she was very aware that her knowledge of digital marketing was extremely limited and that she needed to find out more to be in a better position to really promote her business as this one route wasn't enough to sustain her business.
The member had intermittently used social media when she remembered, but did not have a social media plan. How she could utilise social media for her business was explored with her Career Coach, along with how she was going to navigate the learning involved to expand her knowledge and understanding of digital marketing.
Current Situation:
The member has thrown her time and energies into the digital marketing programme and has been amazed at how much she has learned in a short space of time. As a result, she has been actively using this new knowledge for her craft business, which is now going from strength to strength. While some street markets have re-opened, the member is now not solely relying on these. Her online platform sales are receiving more hits, and her new website is also generating a lot of new business through her insight into creating a higher Google and social media presence.
The member now has a firm social media plan that she understands the key importance of in terms of content and timing, rather than just posting when she remembers. She knows what she needs to do to increase her presence thanks to the digital marketing programme, and is now equipped to manage this herself at the moment.
She is currently busy making new stock, which is consistently selling fast. Her next goal is to start an Open University part-time course in photography which will help her to take her own product shots to use in advertising, on her website, online sales platforms and social media posts.
We're ready when you are.
Get started today with a confidential 30 minute coaching session, to see how we could help you.
Not sure coaching is for you?
We'd be happy to answer your questions